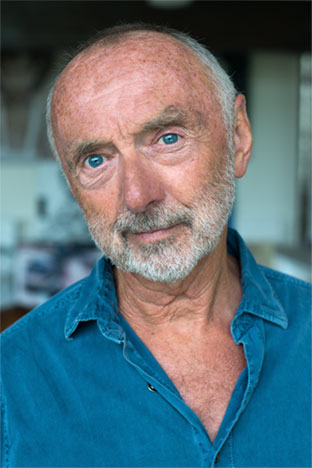 DAVID ASHWELL trained as a Graphic Designer at Kingston College of Art in his native Britain.
In 1971, after five years as an advertising art director he became a director of TV commercials, making more than 800 commercials in over 30 countries. He has won awards in every major advertising competition in both Europe and the US.
In 2001 he gave up directing to become a full time painter, mostly of Malibu landscapes. His work has been sold in France, Germany, Switzerland, Italy, England, Canada, Brazil and here in the United States.
He has had 6 solo shows at Skidmore Contemporary Art, located at Bergamot, 2525 Michigan Avenue, B4, Santa Monica CA 90404 USA.